GENERAL INFORMATION
We are Tobacco Free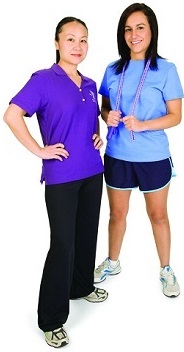 Being dedicated to health and wellness; we ask that no tobacco products be used in the YMCA facility, on YMCA grounds, or during YMCA activities (including off site programs).
Registration Information for Youth Programs
To help ensure the quality of YMCA classes, we require that all class participants pre-register.
Some class sizes are limited.
Classes are NOT pro-rated for late registration. Many classes and programs charge a late fee.
Registration is on a first-come, first-served basis.
Registration can be taken by phone via credit card, mail, in person, or online (for some classes).
Class fees must be paid at the time of registration.
Deadline for registration is the Saturday prior to the beginning of a new class session. Late fees are assessed after that.
A minimum number of registrations are required to hold classes.
If the current class is filled, you may request to be placed on a class waiting list. The waiting list is not a guarantee that another class will be offered or that registration is confirmed.
Background Checks
All member applicants 18 years and older will be subject to a background check. A non-satisfactory result may affect the membership enrollment.
Insurance
The YMCA does not provide insurance for Members, Non Members or Guests.
The YMCA is not responsible for lost or stolen items. You are encouraged to bring a lock each time you visit. Locks are not to be kept on lockers overnight. Please leave valuables locked in your vehicle.